I know there is a lot of SEO tools out on the market that people go to GSA, RankerX, and Money Robot tool to name a few.  I don't ever push anything on this website that I don't do myself- if you want to know  check my site for other articles. At the end of the day if I push a tool that is crap or something that I can't use on you and it ends up being crap you'll never trust me again and I have to live with that. That is why I am proud to give you my review and endorsement of SEO Autopilot search commands as my go-to content generator and SEO Ranking Software.
Putting My Work Where My Mouth Is
Now, most people who give reviews online are people you just have to take at face value. What I mean when someone says they have a "money making machine" and just click here to get it you don't know if they are lying or not. Usually, after you buy it you find out it was a fraud and it wasn't worth it.  What I am attempting to do is rank this article for SEO Autopilot to prove it works. It is 4/1/19 as I write this, if you find this on page 1 of Google in the future it is because of my favorite ranking tool besides the CMO tool, and what does a CMO do? look here.  I am guessing it will take me a couple of months so be patient. If you are on my email list hold me to it.
The reason I am so sure of ranking for the term is that I use this tool to rank the adult websites and acts as performance testing services that I have wrote about on here. A lot of people have asked me how to rank adult websites. The three things I tell them is original content, link spun and SEO Autopilot. That is part of my secret the other part you would have to sign up under my link to SEO Autopilot and I would personally help guide you on how to rank a website using SEOAutopilot. Find out more below.
What Does The Tool Do?
Basically, Seo-Autopilot ranks Web 2.0's, Authority links, EDU Links with diagrams made by Seoautopilot team and by the user. You pick a diagram and then generate articles and brief bios and the software pushes links to your tier 1 links so that get a lot of weight in the eyes of search engines.  Below is a sample diagram that the tool uses.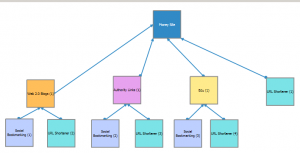 The kind of backlinks that it generates
Web 2.0's
Edu Links
Social Bookmarks
Wiki Links
Authority Links
Forum Links
PDF Links
And more links are added all the time…(Updated almost weekly)
How Does It Work
The software is really simple to get set up. I suggest using a VPS to run it 24/7 but when I first started using it I did use my desktop computer. There are a few things I advise you to get before you start using the software. One is some private proxies, I use Instant Proxies which you can find here but everyone has their favorite proxies. Another thing you will need is a indexer I use Indexification, you can find it here. Once you have those two things you are good to go, although if you have the money to invest I would get Articleforge it will create original articles for you to use as Web 2.0's. (original articles will help you rank web 2.0's easier)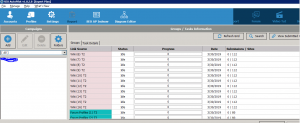 Once you have those supporting apps you are on your way to making your first campaign. If this is your first time using the software I would start with the very first diagram that is a simple Web 2.0 diagram that has URL redirects running to it. SEO-Autopilot also has a help forum that you can go to and plenty of help videos so you can learn how to use the application very quickly.
My favorite thing about it is that they update very frequently. This is not a app that you buy and it is forgotten about. Every week or so I get a notice to update the software. They get rid of the links that are no longer working and add new more powerful ones so you are not wasting your time trying to make failed links. The failure rate of these links are very low compared to other search engine marketing software.
Is It Safe For My Website?
With any tool, you have to be careful to build links slowly and not spammy. The main mistake people make is they get in a hurry to rank their websites and they overdo it. SEO Autopilot is 100% safe but don't be stupid and be making a 1000 web 2.0's your first month, search engines will know better and you should to. One of best marketing that any business can get is by the use of social media, this is the best way how you can make your business grow.
My guarantee and conclusion
As I said earlier I do get a commission if you sign up under me and I am so sure you will like the software that if you sign up under me I will help you and give you tips on how to rank your websites using it. The reason I am doing that is because of 1. I know it works if used properly and 2. If I teach you how to use it properly I will make more money because you will keep using it.  So sign up at the link below and then go to my contact page set up below and tell me you just got SEO Autopilot under me and I will be in contact with you shortly.