A few months ago I posted my method that is making decent money with Chaturbate. Well there is more than one way to skin a cat! To be honest I use the method I am getting ready to tell you about I use with my white label as well but I think this method would work with Crakrevenue great especially their pay per lead programs. Click Here To Go To Crakrevenue if you want to sign up underneath my referral link.
The four things you will need to do this method:
1 A Twitter Account (It's Free)
2. A Reddit Account (You guessed it, it's free too)
3. Ifttt (The same as the two above)
4. Crakrevenue Affiliate Account (Click here if you don't have one)
The first thing you need to do is sign up on all accounts. After you are signed up on all 4 accounts, go back to your ifttt account . Your going to create a new applet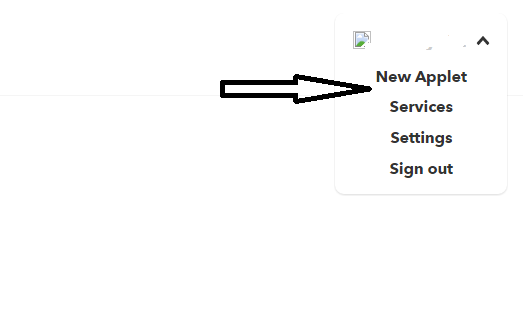 You are going to create reddit to twitter with image applet. The first thing your going to do is select reddit. Select every hot top post because you don't want to run this every few minutes you only need to run it once every few hours. After you set up your reddit, your going to be lead to another action. This time your going to select Twitter. Your going to select the option post a tweet with image . In the image below I will show you an example how your tweet should be set up.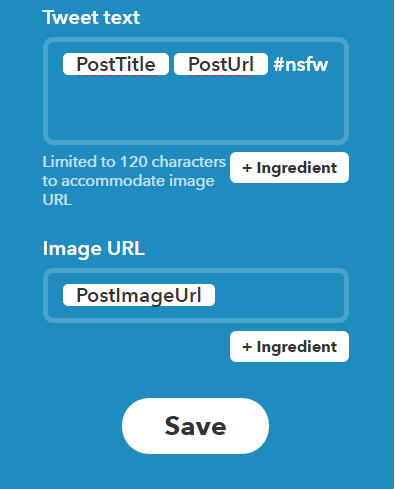 If you notice I included a hashtag, whatever your hashtag is it should be something to do with your niche. This part is important Your post url is your crakrevenue link. So if your marketing livefreefun this is where the link should be. Also on your profile your website should be your offer link.
So now you got a twitter account that is set up automatically to post pics with your affliate link. Now most of you know the follow/unfollow trick and following people in your niche. Your goal now is to grow your twitter account. I am leaving that part to you but your main goal now is to gain 20,000 followers or more. The more you gain, the more money you will make.
I laid out the plan for you, now supply your own twist. The has everything you need and you don't have to come up with content all you got to do is figure out a way to gain followers which isn't hard. But for right now all you have to do is take action. If adult ain't your thing though I suggest you check out my super easy method to making $50 a day.